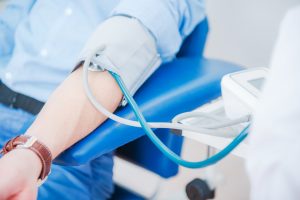 According to the American Heart Association, a reading of 130 for blood pressure is now deemed high compared to earlier consensus on 140. This change in standards means that around 46% of adults are now identified as individuals having a high blood pressure, while any reading between 120 and 129 is now considered an "elevated" blood pressure.
This change has been outlined to help in earlier intervention and encourage taking measures to control blood pressure at sooner stages. High blood pressure, also known as hypertension, can be the main factor in developing two leading causes of death in the world, namely: heart disease and strokes.
If you are in doubt, try to seek health consultation early enough. Finding the right doctor at a time of your choosing can be difficult sometimes.
In Lebanon, finding and booking a doctor has become much easier with trakMD App. trakMD App allows patients to find & book doctors with the click of a button 24/7; read every doctor's profile and patients' reviews, receive appointment reminders; manage their health record and that of their family, and directly connect with their doctors online with the option of sharing photos, lab & imaging results, and more.